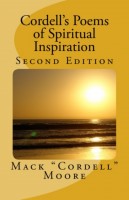 Cordell's Poems of Spiritual Inspiration: Second Edition
(5.00 from 1 review)
This is a Christian book of inspirational poems. This book covers themes such as suicide, self-esteem, and love. Some titles are: God Is..., Priceless, Please Don't Do It(Jesus Loves You), and Feeling Good About Yourself(Self-Esteem). This book contains 24 poems. This book encourages those who read it whether they are Christian or not.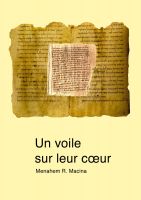 Un voile sur leur coeur. Le « non » catholique au Royaume millénaire du Christ sur la terre
Cette étude n'ambitionne pas d'apporter quoi que ce soit de nouveau à l'histoire – largement documentée – du Millénarisme. Elle se propose plutôt d'essayer de comprendre les raisons – culturelles, théologiques, voire psychologiques – de la réticence, et même de l'hostilité déclarée du Magistère catholique envers cette croyance vénérable, aux dépens des Écritures, et de la Tradition des Pères.