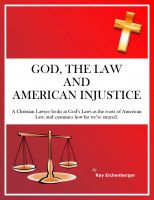 God, the Law, and American Injustice
In this work, the attorney-author examines God's laws as the roots of American law. Beginning with the Ten Commandments and God's other laws of the Old Testament, the author looks at what the Bible has to say about such contemporary topics as gay marriage, abortion and the death penalty. The author then examines how American law has strayed from its intended purposes into American injustice.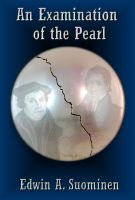 An Examination of the Pearl
An Examination of the Pearl is a study of the doctrine and history of Conservative Laestadianism, a small, exclusivist Christian group that is organized in Finland and North America as the SRK and the LLC, respectively. The book also looks at the teachings of Martin Luther, early Christianity, Christian fundamentalism and sectarianism, and the Bible.