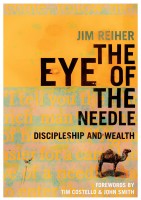 The Eye of the Needle: Discipleship and Wealth
by

Jim Reiher
An easy to read, deeply convicting study of the Bible's teaching on wealth and possessions. Jim Reiher dismantles 'Prosperity Teaching', and shows us instead, what the scriptures actually teach about discipleship and wealth. In a gracious, sometimes humorous, and convincing style, he takes us through the Gospels, the letters, and much of the Old Testament.
The Way Of Obedience
by

Zacharias Tanee Fomum
The main goal of this book is to bring the young convert to enter and experience these truths. For the mature believer, it is not only material for his personal edification, but also a guide for his pastoral ministry.
Related Categories