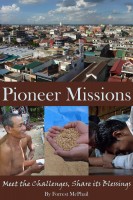 Pioneer Missions: Meet the Challenges, Share the Blessings
Drawn from biblical principles and his experiences applying them as a church planting missionary among Folk Buddhists in Cambodia, Southeast Asia, Forrest seeks to be a blessing to God's people by alerting them to those key factors influencing pioneer missions today. This book is written from a missionary "on the ground" who seeks to help Christians obtain greater discernment in missions.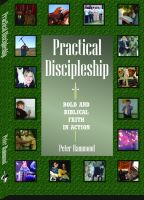 Practical Discipleship
"If we have not evidenced a dramatic transformation in our beliefs, moral standards, way of life, behaviour and conduct then it is doubtful if we are even forgiven." This new book lays out the every-day practicality of being a disciple of our Lord Jesus Christ.