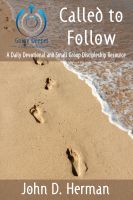 Called to Follow
Called to Follow uses the outline of the baptismal covenant to describe the characteristics of what it means to live as a disciple of Jesus. Christians at all points on their faith journeys will find this to be an in-depth and challenging companion. We learn to live in God daily, "walking wet," living out our baptism, born anew to become the hands and feet of Christ for the world.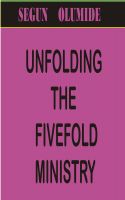 Unfolding the Fivefold Ministry
This book by an apostolic teacher, is volume 1 in Ministry Gifts Series of 7 volumes, and contains some vital truths that will help everyone who has a call into the fivefold ministry. It's a necessary tool for apostles, prophets, evangelists, pastors and teachers to identify, understand, prepare for and fulfil their calling. It is also recommended to every believer in Christ. Wow! What a book!