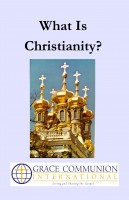 What Is Christianity?
(1.00 from 1 review)
This e-book contains several articles about introductory aspects of Christianity: what is the goal, how do we get started, what is faith, the Holy Spirit, prayer and baptism. A series of articles at the end describes how to lead a series of introductory studies for new believers.