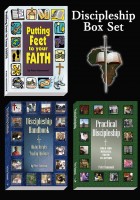 Discipleship Box Set
by

Dr. Peter Hammond
(5.00 from 2 reviews)
Putting Feet to Your Faith, the Discipleship Handbook and Practical Discipleship deal with the most important issues possible. There is nothing more important than God and our relationship to Him. This is what really, ultimately matters – that we know God and that we make Him known. The author, Missionary, Dr. Peter Hammond draws from over three decades of dramatic and varied experiences.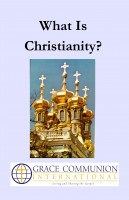 What Is Christianity?
by

Grace Communion International
(1.00 from 1 review)
This e-book contains several articles about introductory aspects of Christianity: what is the goal, how do we get started, what is faith, the Holy Spirit, prayer and baptism. A series of articles at the end describes how to lead a series of introductory studies for new believers.
Related Categories