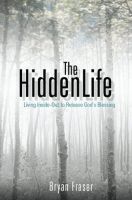 The Hidden Life: Living Inside-Out to Release God's Blessing
While we are naturally inclined to artificially separate our visible and unseen lives, genuine fruitfulness requires that we live one integrated life before God without hypocrisy. The flesh compels us to work to bear fruit. But our works make us barren. Fruit comes forth not in those who do, but in those who are.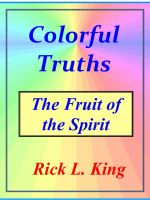 Colorful Truths - The Fruit of the Spirit
For over 30 years I have been on a journey with Jesus. I started as an angry and hurt man but the Lord has been gracious and changed me where I can now say I just seem to love people. This book will help you to find the good fruit of the Holy Spirit. This book is filled with Bible scripture from Galatians 5 about the Fruit of the Spirit and commentary as taught to me by the Holy Spirit.