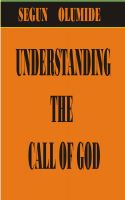 Understanding the Call of God
Do you really know God's call upon your life? Do you understand how you can fulfil it? This apostolic teacher has come again with a wonderful book to help you find your place on earth and finish your assignment. Yes, not everyone will be an apostle, prophet, evangelist, pastor or teacher; but everybody has a calling from God. You will never regret reading this Holy Spirit-inspired classic.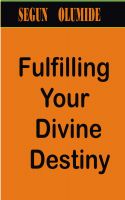 Fulfilling Your Divine Destiny
Are you discouraged about how to fulfil your divine destiny? Do you want to know the seven powerful keys that will unlock your full potential and release you from frustration to fulfilment? Then this book is for you. God will change your life forever through the Scriptural revelations and Word-based inspiring testimonies contained in this classic masterpiece.