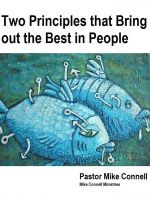 Two Principles that Release the Best in People (sermon)
(4.00 from 1 review)
People are a gift from God. Whatever you disrespect will move away from you, but whatever you respect will attract towards you. Prejudice can stop you receiving people. Pride is a terrible thing, causes us to judge, find fault, see the worst, and build a wall that stops you receiving. But I was being discerning? No, you just didn't have enough love to celebrate them and receive them.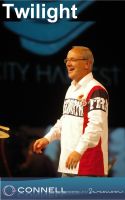 Twilight (sermon)
(2.00 from 3 reviews)
A Christian perspective is offered on the hugely popular fictional Twilight series, discussing its roots in both the Occult and also the Mormon religion, and the potential effects that this type of "chick-porn" can have on real world relationships.