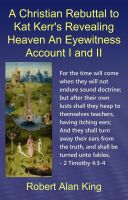 A Christian Rebuttal to Kat Kerr's Revealing Heaven An Eyewitness Account I and II
This rebuttal is about the claims concerning Kerr's supposed trips to heaven and her other spiritual experiences along with the false theological concepts that the book is proclaiming to the world as truth. It examines the details of these experiences and the teachings that follow because of them in light of God's revealed word in the Bible. King is an ordained minister through Calvary Chapel.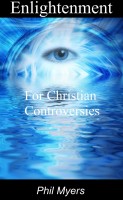 Enlightenment for Christian Controversies
Although Christianity may seem perfectly defined as to its major points of belief, there are many points that have been overlooked, misunderstood, mistranslated, desensitized and deemed as not important to the body of Christ. Through the Bible, history and language translations, this book reveals improved interpretations for belief issues which are so crucial to our continued Christian growth.