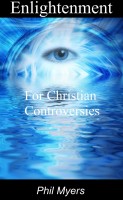 Enlightenment for Christian Controversies
Although Christianity may seem perfectly defined as to its major points of belief, there are many points that have been overlooked, misunderstood, mistranslated, desensitized and deemed as not important to the body of Christ. Through the Bible, history and language translations, this book reveals improved interpretations for belief issues which are so crucial to our continued Christian growth.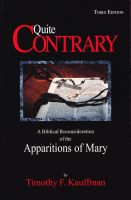 Quite Contrary: A Biblical Reconsideration of the Apparitions of Mary
This book is first an autobiographical sketch of the author's former devotion to the Mary of the Roman Catholic Church. Second, by evaluating the many messages of Mary from apparitions around the world, the author ultimately comes to the conclusion that the apparitions of Mary are not the Mary of the Bible, and are teaching a false gospel.