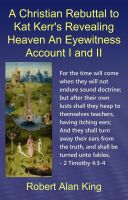 A Christian Rebuttal to Kat Kerr's Revealing Heaven An Eyewitness Account I and II
This rebuttal is about the claims concerning Kerr's supposed trips to heaven and her other spiritual experiences along with the false theological concepts that the book is proclaiming to the world as truth. It examines the details of these experiences and the teachings that follow because of them in light of God's revealed word in the Bible. King is an ordained minister through Calvary Chapel.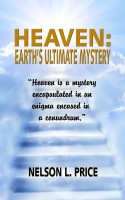 Heaven: Earth's Ultimate Mystery
HEAVEN EARTH'S ULTIMATE MYSTERY explores such mysteries as: Can a person go to heaven for a visit and return? Will we know each other in heaven? Will there be degrees of rewards in heaven? Will we see God the Father, God the son, and God the Holy Spirit? Will we become angels in heaven? Do angels have wings? How about halos? What does it mean that there are three heavens? What is death like?