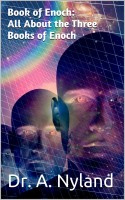 Book of Enoch: All About the Three Books of Enoch
by

Dr A. Nyland
(5.00 from 2 reviews)
This is an introduction to, a summary of, all three books of Enoch and is NOT a translation of the books of Enoch. The First Book of Enoch has been a most controversial book for centuries. The Book of Enoch is of importance to those interested in theology, and controversial knowledge as well as angelology and demonology.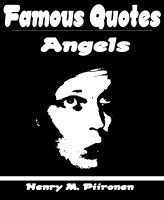 Famous Quotes on Angels
by

Henry M. Piironen
Read them, love them, quote them, the often witty, the often cerebral, and sometimes even hilarious quotes of this book. Find the perpetual diamonds of wisdom and truth, while enjoying the rest.