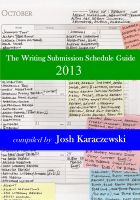 The Writing Submission Schedule Guide 2013
(5.00 from 1 review)
When you are ready to submit your masterpiece for publication, this guide will help you strategize where to place your submission. By organizing information on hundreds of literary publications' reading periods chronologically, you will immediately know who is ready to read your work, and as an ebook, you will have the clickable website links you need to immediately submit your prose or poetry.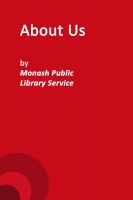 About us
(5.00 from 1 review)
Information about the library.