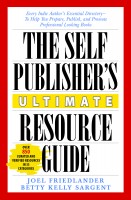 The Self-Publisher's Ultimate Resource Guide
The Self-Publisher's Ultimate Resource Guide is the first and largest collection of curated and verified resources for independent authors who plan to publish their own books. The Guide makes vendors and other resources easy to find by separating them into 33 distinct categories within the 3 main tasks the self-publisher must deal with. How to Prepare, Publish, and Promote their books.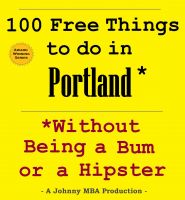 100 Free Things to do in ----Portland, Oregon--- While Avoiding Bums and Hipsters
Complimentary. On the house. Gratis. Free of charge. The following book contains a less than comprehensive list of what Portland has to offer at no cost, just short of pulling up a park bench and making it your home. The list also avoids the spots that are overrun with people that are simply there for the sake of being seen at that place.