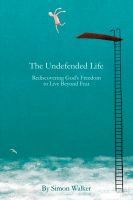 The Undefended Life
by

Simon P. Walker
Rediscovering God's Freedom to Live Beyond Fear. Love is what we were born with.Fear is what we learned here.This is a story of rediscovery. Simon Walker contends that the life we experience was not meant to be that way and there is a route to freedom. Rediscover your true self within God's love. Rediscover how to move in time with the Spirit. Rediscover the freedoms within an undefended life.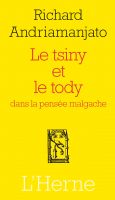 Le tsiny et le tody dans la pensée malgache
by

Richard Andriamanjato
Il s'agit d'un essai « ethnographique » très original de par sa méthode et de par son objet. La méthode mêle heureusement le récit, dans le sens le plus noble du terme, qui exige proximité et vécu; la réflexion théorique, ici de nature anthropologique, qui suppose la distance critique et un travail sur les concepts. L'objet : le « Tsiny » et le « Tody ». Deux rites, ou plutôt deux manières d'être.