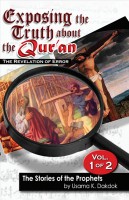 Exposing the Truth about the Qur'an: The Revelation of Error, Volume 1
by

Usama Dakdok
Exposing the Truth about the Qur'an (Vol. 1) discusses the many hundreds of geographical, historical, moral, theological, legal, scientific, and linguistic errors contained in Islam's holiest book. In this thought-provoking new book, the author will examine and refute these claims through careful comparisons of Qur'anic, Biblical, historical, and archaeological records.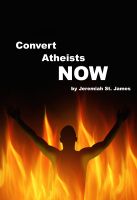 Convert Atheists Now
by

Jeremiah St. James
Convert Atheists Now is a research driven guide to converting atheists. Readers will learn about the different types of atheists, logic fallacies to avoid, arguments proven not to work, and the best strategy for getting atheists into Church and putting their faith in Christ.
Related Categories