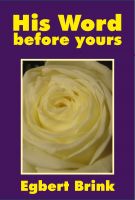 His Word Before Yours
by

Egbert Brink
A book for Christians who want the biblical message to be their guide on their journey through life. A guide to knowing God as He has revealed Himself in his Word (John 17:3). This book outlines what Christians believe, bringing it across in the language of today. Suitable for various uses, such as Bible study groups, pre/post-confession courses and personal Bible study.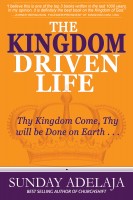 The Kingdom Driven Life
by

Sunday Adelaja
You have in front of you a very special book. I believe this is one of the top 3 books written in the last 1000 years. In my opinion, it is definitely the best book on the Kingdom of God.