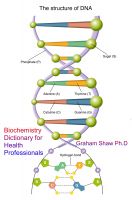 Biochemistry Dictionary for Health Professionals
(5.00 from 1 review)
So much more than a dictionary. It contains interactive case studies, short lectures and 'high-impact' biochemistry terms that overlap with physiology, pharmacology and the clinical sciences. It is ideal for students studying for board examinations allowing them to optimize their precious study time.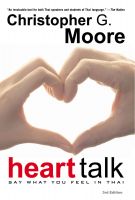 Heart Talk : Say What You Feel in Thai
Heart Talk is a study of the emotional range of the Thai language through the word 'jai' or heart in English. It provides a comprehensive list of 900 jai phrases, neatly organized for different situations. The book comes with phonetic and pronunciation guides, and a sign language bonus for selected jai phrases. Explanation for each jai phrase includes illustrative examples.