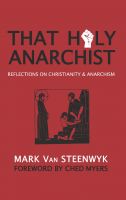 That Holy Anarchist
In That Holy Anarchist, Mark Van Steenwyk explores the relationship between Christianity and anarchism. The name of Jesus is invoked by those in power as well as those resisting that power. What were the politics of Jesus and how can they continue to inform us as we struggle for justice?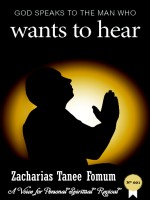 God Speaks to the Man Who Wants to Hear
Yes, they came with sins and when I bid them abandon all the sins in their hearts, motives, thoughts, words and actions; when I bid them abandon all at My feet, they thought they knew better. They thought they could leave some and keep some. They left some and they kept some.