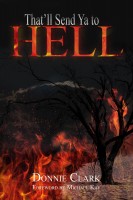 That'll Send Ya to Hell
by

Donnie Clark
Guilt is a powerful motivator. This book is an attempt to give you Biblical apologetics from which you can live, not in condemnation, but in the freedom that comes with the sacrificial blood of Christ.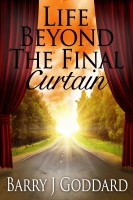 Life Beyond The Final Curtain
by

Barry James Goddard
A book designed to enlighten and promote the reader to a much higher level of understanding of the spiritual world into which we are all cast. It offers the reader answers to many of their questions regarding faith and salvation, puts science against faith and sets out to prove that every great scientific discovery regarding evolution simply endorses the creation story.