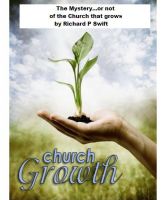 They Mystery...or not of the Church that Grows
by

Richard Swift
Many Christian Pastors and Laymen act or pretend, as if Church Growth is some kind of mystical thing that we really can't grasp, something like the wind. Why one church grows and another is a mystery. Is it really a mystery? Surely there is a "supernatural" element to Church Growth, but is that all it is? After spending over 20 years in the church, here's what I've seen and learned.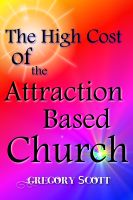 The High Cost of the Attraction Based Church
by

Gregory Scott
What does it cost to bring one person to Jesus? Is there a more Biblical way to reach out into our communities with the message of Jesus? What effect is attraction evangelism having on the church, Pastors and everyday Christians? Gregory Scott raises the questions, lays out the facts and brings Biblical sharing of the good news of Jesus into the 21st century. A must read for church leaders!
Related Categories