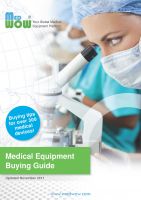 Medical Equipment Buying Guide
Written as a guideline for those involved in the purchasing of medical equipment, this guide provides buying tips, recommended questions to ask sellers and inspections forms for over 300 of the most common medical devices used in clinics, hospitals, labs, and other medical facilities. The result is a first-of-its-kind, comprehensive database, relevant to anyone dealing with medical devices.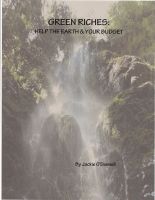 Green Riches:Help the Earth & Your Budget
(5.00 from 1 review)
Eco-friendly can be eco-nomic. This book offers suggestions that are practical AND save money. It is for people who prefer not to be told what to do but who are problem-solvers, who like efficient, economical solutions that will enhance the lives of their loved ones. It is for concerned people living in a weak economy. It is for all who simply want to do their part to maintain our earthly home.