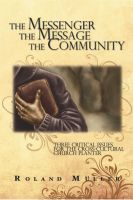 The Messenger, the Message and the Community
by

Roland Muller
(4.00 from 1 review)
Three Critical Issues for the Cross-Cultural Church Planter. This book is now used as required reading or a text book in a variety of cross-cultural ministry courses around the world. This book includes large parts of the out-of-print books Honor & Shame and also Tools for Muslim Evangelism, plus much more. There are over 300 study questions for thought and discussion.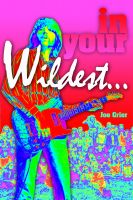 In Your Wildest ...
by

Joe Grier
(4.00 from 1 review)
In Your Wildest ... is a chronicle of ten crazy years in the life of the author: the dramatic transition from rock 'n roll musician to missionary/pastor and his adventures on the road as a Christian gypsy during most of that time. From rock festivals to Russian battleships to Turkish jail cells and shark-infested waters, you're going to enjoy this ride!