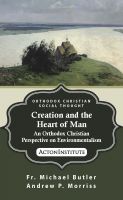 Creation and the Heart of Man: An Orthodox Christian Perspective on Environmentalism
Rooted in the Tradition of the Orthodox Church and its teaching on the relationship between God, humanity, and all creation, Fr. Michael Butler and Prof. Andrew Morriss offer a new contribution to Orthodox environmental theology. Too often policy recommendations from theologians and Church authorities have taken the form of pontifications, obscuring many important economic and public policy...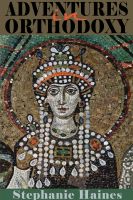 Adventures in Orthodoxy
Come join me in a humorous look into my journey to the Eastern Orthodox Church. I combine amusing personal narrative with my unique point of view on spiritual insights that I have gleaned from everyday occurrences. The stories created as a result will be of interest to to those who wish to learn more about the Orthodox faith as well as anyone looking for a good laugh. Enjoy the adventure!