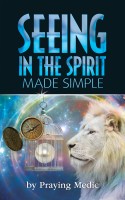 Seeing in the Spirit Made Simple
by

Praying Medic
If you want to see angels, demons and the heavenly realms, but have been told you don't have the gift of seeing in the spirit, this is the book you've been waiting for. Seeing in the Spirit Made Simple is a training manual for the supernatural life that provides clear, simple, biblical instruction that will help you see into the invisible world of the spirit.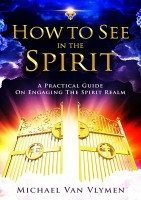 How To See In The Spirit
by

Michael Van Vlymen
As a believer, you have a right to see the unseen realm. Jesus paid a high price to make ALL things available to us pertaining to life and Godliness.. The Word says ..as He is, so are we in this world. (1 John 4:17) There are many very good reasons why a Christian should WANT to see in the spirit but I found that the best reason of all was it stirred a passion for God I had never known before.