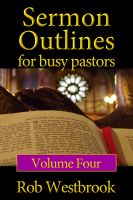 Sermon Outlines for Busy Pastors: Volume 4
Today, pastors are busier than ever, with more time spent in ministry activities and less time spent in sermon preparation. Sermon Outlines for Busy Pastors: Volume 4 gives the busy pastor a head start on sermon preparation. With 52 complete sermon outlines, pastors can save hundreds of hours a year.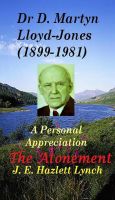 Dr D. Martyn Lloyd-Jones' Understanding of the Atonement, and a Personal Appreciation
Arguably the greatest preacher in twentieth century Britain, Dr Martyn Lloyd-Jones stands head and shoulders above all others in the Christian ministry, influencing for good many Christians globally. Dr Lynch has been a life-long student of Lloyd-Jones, and not only provides this appreciation of him, but reveals a secret about this man's theology that few recognise, and which will surprise some.