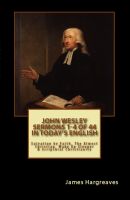 Sermons 1-4 Bumper Pack in Today's English
John Wesley's 'Forty-Four Sermons' which he compiled for use by Methodist Local Preachers remains a timeless classic, and a definitive collection of core Wesleyan doctrine, along with his Notes on the New Testament. His works can no longer be easily read and understood in their original dialect, therefore they have been translated sentence by sentence, carefully and prayerfully.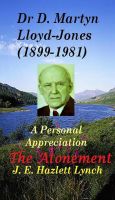 Dr D. Martyn Lloyd-Jones' Understanding of the Atonement, and a Personal Appreciation
Arguably the greatest preacher in twentieth century Britain, Dr Martyn Lloyd-Jones stands head and shoulders above all others in the Christian ministry, influencing for good many Christians globally. Dr Lynch has been a life-long student of Lloyd-Jones, and not only provides this appreciation of him, but reveals a secret about this man's theology that few recognise, and which will surprise some.