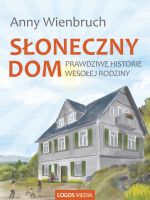 Słoneczny dom - Prawdziwe historie wesołej rodziny
by

Anny Wienbruch
Przenieś się do starego domu na zboczu góry i poznaj niezwykłe przygody jego mieszkańców! Książka Anny Wienbruch (1899 -1976), barwnie i z humorem opisująca przygody wesołej rodziny Wächter, kształtuje charakter młodych czytelników i uczy zaufania do Boga. To klasyka literatury dziecięcej, która przetrwała próbę czasu.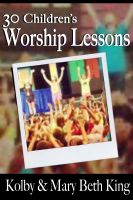 30 Children's Worship Lessons
by

Kolby & Mary Beth King
Containing 30 full-length Bible lessons for elementary kids, this ebook features nearly a year's worth of curriculum that can easily be used in both large and small group settings. These lessons hold to the truths of Scripture without compromise and keep students and teachers coming back for more...