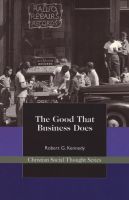 The Good That Business Does
One of the major political challenges of the modern era has been to manage the integration of business into the life of the civil community. Similarly, Christian social thinkers have struggled to integrate business activity into their account of morality, justice, and the common good.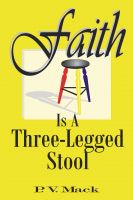 Faith is a Three-Legged Stool
Faith is your only means of pleasing God. Not only can you know whether your faith is pleasing to Him, you must know. You must not accept anything less than genuine faith, which comes directly from the Word of God as taught by the Holy Spirit. No other way exists to have genuine faith. This book will guide you in developing genuine faith, faith that is pleasing to God.