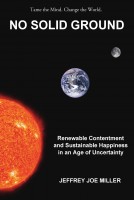 No Solid Ground: Renewable Contentment and Sustainable Happiness in an Age of Uncertainty
As we move deeper into the Sixth Extinction, both Earth and our global society are increasingly becoming more unstable. This growing instability is having far-reaching effects in body and mind. No Solid Ground presents a time-honored spirited journey designed to help us cultivate renewable contentment and sustainable happiness, even in the midst of continuous and unavoidable uncertainty.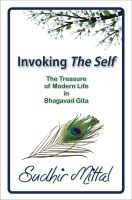 Invoking The Self
Sudhir Mittal's elucidating book 'Invoking The Self' is not a translation or a 'verse-to-verse' commentary of Bhagavad Gita, but it is entirely about the practical need and application of such mystic holy science in our very day to day modern life. 'Invoking The Self' is not about 'Hinduism', but it's about 'The Humanism'. Pray, you find your 'Ever New Joy' and 'Divine Bliss' in this book.