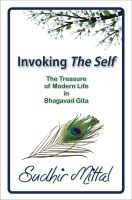 Invoking The Self
Sudhir Mittal's elucidating book 'Invoking The Self' is not a translation or a 'verse-to-verse' commentary of Bhagavad Gita, but it is entirely about the practical need and application of such mystic holy science in our very day to day modern life. 'Invoking The Self' is not about 'Hinduism', but it's about 'The Humanism'. Pray, you find your 'Ever New Joy' and 'Divine Bliss' in this book.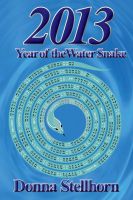 2013: Year Of The Water Snake
2013, Year of the Water Snake eBook offers predictions and Feng Shui Cures for each Chinese Zodiac Sign. You'll also find an expanded Chinese Astrology Compatibility section for what works and what doesn't in love. What can my Chinese Zodiac Sign reveal about my luck? 2013 brings business and romantic opportunities to those who can harness the power of the Chinese Year of the Snake!