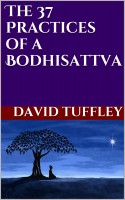 The 37 Practices of a Bodhisattva
by

David Tuffley
Tokme Zangpo's classic 14th Century guide for travellers on the path to enlightenment. A companion to Santideva's classic work the Bodhicaryavatara. While there are English translations of this text, they are a little difficult to understand for many readers living in the 21st Century. The mode of expression and the figures of speech are the product of that far-off time.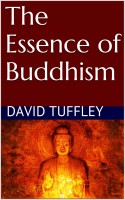 The Essence of Buddhism
by

David Tuffley
The distilled essence of Buddhism in plain English. Contains the essential truths that you can apply in your life. Short and simple, packed with meaning.