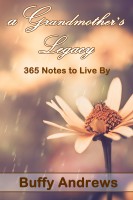 A Grandmother's Legacy: 365 Notes To Live By
by

Buffy Andrews
(5.00 from 4 reviews)
A devotional collection of 365 inspirational notes inspired by the fiction book Ella's Rain by Buffy Andrews. These are notes written by Grandma D to her granddaughter Ella, to be shared in the year after her passing. Slowly, these notes help Ella learn to live and love again.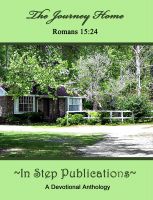 The Journey Home: Romans 15:24
by

In Step Publications
(5.00 from 1 review)
The Journey Home: Romans 15:24 will take you on a quest so that you will have a deeper relationship with Christ. Eight writers will share their life experiences of trails and joys they have encountered on their walk through their own faith in Christ.