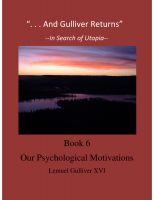 "And Gulliver Returns" Book 6 Our Psychological Motivations
in visiting Singaling question of how we are psychologically motivated came up. Dr. Chan, a professor of psychology at the University of Singaling pointing out some of the major theories of motivation, such as Freud's pleasure principle and Adler's power drive ideas. Understanding over psychological motivations and our values, as examined in Book 4, give us an understanding of how people think.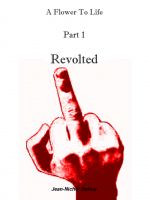 Revolted
(5.00 from 1 review)
This is part 1 of a 10 books suite. In this one I explore different points of views expressing the revolt and frustration of the character at living in the current reality. The subject mostly turns around the personal life of the character while attacking the sources of his problems. It is an initiation to my vision of things too.