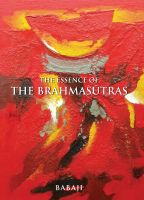 The Essence Of The Brahmasutras
H. H. Babaji, as He is fondly addressed by his disciples all around the world, spends most of His time in seclusion in His gufa (cave) in the Himalayas. He is the last in a lineage of great Tantric Gurus whose paramparas (traditions) are handed down through the generations by word of mouth.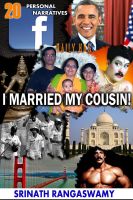 I Married My Cousin!
The book is a collection of 20 personal narratives detailing experiences both in India and the US and goes back 1000 years to the origins of Sri Vaishnavism (a sub sect of Hinduism) to the need for creating new jobs in the US during President Obama's 2nd term. I married my cousin! is one among the 20 narratives and looks at the trend of cousin marriages among South Asians from a medical and legal