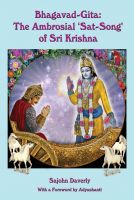 Bhagavad-Gita: The Ambrosial 'Sat-Song' of Sri Krishna
Complete with word-for-word transliteration, this new presentation of India's timeless spiritual classic illuminates many subtle details which readers may find themselves either relishing for the very first time, or revisiting with a new level of penetration and appreciation.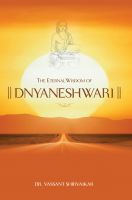 The Eternal Wisdom Of Dnyaneshwari
Seven centuries ago Saint Dnyaneshwar wrote a commentary on Gita called Bhavarthadeepika, now popularly known as Dnyaneshwari after its author. He wrote it on the instructions of his Guru Nivruttinath who wanted to bring to the common man the Vedanta philosophy of Upanishads, hitherto available to only Sanskrit- knowing pundits.