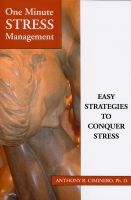 One Minute Stress Management: Easy Strategies to Conquer Stress
This is an easy to use, yet sophisticated, self-help book that teaches the four core stress management skills needed to cope with daily stress. These psychological coping skills that include self-awareness, relaxation, and cognitive restructuring methods can be used within minutes to defuse stress. Anger management and improving resilience to the negative health impact of stress are also covered.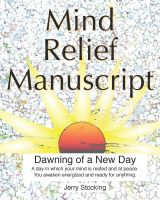 Mind Relief Manuscript
It is the dawning of a new day. A day in which your mind is rested and at peace. You awaken energized and ready for anything. In this brand new book Jerry reveals simple tricks and exercises that will allow you to quiet your mind, reduce stress and think clearly You will access mental flexibility and deep inner peace while reading through this fast fun book, guaranteed to lighten your day!