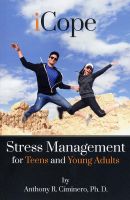 iCope: Stress Management for Teens and Young Adults
This self-help book teaches four core stress management skills needed by teens and young adults to cope with stress. In addition to skills such as self-awareness, relaxation, and cognitive restructuring methods, issues related to anger management, self-esteem, and coping with major life events are also reviewed. This practical book is easy to use by those who want to improve their coping skills.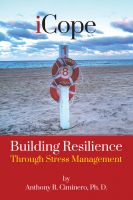 iCope: Building Resilience Through Stress Management
iCope presents an efficient yet comprehensive approach to learn positive coping skills to manage stress and build resilience to negative psychological or medical effects caused by stress. The methods are all based on scientific principles established over the past several decades. iCope describes this easy approach to improve your overall resilience to any health risks caused by stress.