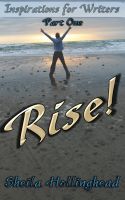 Rise: Inspirations for Writers, Part 1
(5.00 from 1 review)
Writers are notorious for being at once narcissistic and self-abasing. Christian writers are no different. They doubt and question. Sheila Hollinghead encourages Christian writers to seek God's will, study the craft, and learn the basics. And she further calls them to examine, find unique voices, and soar on wings like eagles...to Rise, Write, Shine.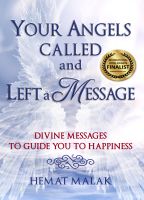 Your Angels Called and Left a Message
(5.00 from 1 review)
***Award Winning Finalist,'Poetry:Inspirational' category, 2013 International Book Awards*** How whole do you feel? It's true that you are a spirit having a physical experience. When that connection is strengthened you will be happier and your life will flow more smoothly. Allow these Divine words to lift and nourish you with their truth. Open to a page and read the message for your soul today...