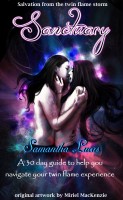 Sanctuary ~ Salvation from the Twin Flame Storm
Sanctuary is a 30 day guide with meditations, affirmations and guidance to help you navigate your twin flame experience. Samantha has written something that is easy to read, pulling from her own knowledge and experience to help you with this amazing, and sometimes incredibly painful, journey.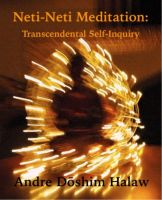 Neti-Neti Meditation: Transcendental Self-Inquiry
Neti-Neti Meditation or Transcendental Self-Inquiry is a form of meditative introspection that eliminates who we think we are as a limited, separate person, and reveals our true nature as the formless, unconditioned Absolute itself, free of all imperfections and suffering. This book walks you step-by-step through the Neti-Neti process developed by Andre Doshim Halaw, Zen monk & meditation teacher.