Encounters with an Inexplicable Man: Stories of Osho as Told by his People
Osho, then known as Bhagwan Shree Rajneesh, drew world attention by driving Rolls Royces, dressing in otherworldly robes and attracting vast numbers of red-clothed followers. Savita Brandt brings together stories of those who lived through extraordinary times close to this man whose views so challenged Indian and Western society and whose hundreds of books continue to sell in scores of languages.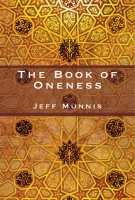 The Book of Oneness
The purpose of The Book of Oneness is the full realization and revelation of God in a human being. Inside, a model of spiritual growth is presented along with instruction in basic and Christ-centered meditation. Support for the journey toward oneness includes prayers, channeled readings from the author, biblical texts, and commentary for contemplation.