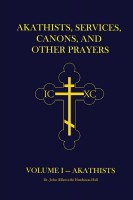 Akathists, Services, Canons, and Other Prayers - Volume I
An Akathist (from the Greek Akáthistos ýmnos, unseated hymn) is a devotional hymn to a saint, holy event, or one of the persons of the Holy Trinity. This volume contains thirty Akathists, including ones to our Lord Jesus Christ, and to the Mother of God, as well as other Saints, including several Saints of the British Isles and North America.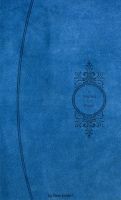 A Method for Prayer
PRAYING GOD'S WRITTEN WORD "Pray to your Father who is in secret" In this modernized version of "A Method for Prayer," written by Matthew Henry in 1710, Steve Kindorf gives us an updated and readable spelling of the book, and all the cross references from the original. This new expanded edition has added devotional prayers and Bible study aids. With a 2400 word glossary of the King James Bible.