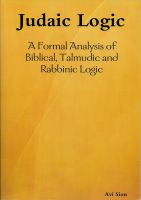 Judaic logic: A Formal Analysis of Biblical, Talmudic and Rabbinic Logic.
An original inquiry into the forms of thought determining Jewish law and belief, from the impartial perspective of a logician. Judaic Logic attempts to honestly estimate the extent to which the logic employed within Judaism fits into the general norms, and whether it has any contributions to make to them.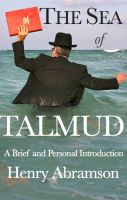 The Sea of Talmud: A Brief and Personal Introduction
(5.00 from 3 reviews)
Scholarly yet readable, The Sea of Talmud combines basic, authoritative information on the Talmud with the author's unique and personal journey to traditional Judaism. Tracing the history of the Talmud from its origins in ancient Israel and Babylon to Internet-based texts, Dr. Abramson describes the excitement and thrill of studying Talmud from an insider's perspective.