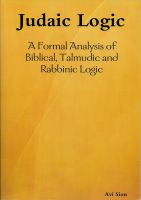 Judaic logic: A Formal Analysis of Biblical, Talmudic and Rabbinic Logic.
An original inquiry into the forms of thought determining Jewish law and belief, from the impartial perspective of a logician. Judaic Logic attempts to honestly estimate the extent to which the logic employed within Judaism fits into the general norms, and whether it has any contributions to make to them.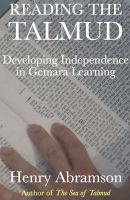 Reading the Talmud: Developing Independence in Gemara Learning
(5.00 from 1 review)
Reading the Talmud is a textbook designed for students who want to move beyond translations to learning the Talmud on their own. This book presents a proven, "no shortcuts" approach based on the traditional Yeshiva model. If you have enough Hebrew skills to work out a Biblical verse, and a healthy determination to toil in the Talmud, this book will help you develop independence in Gemara learning.