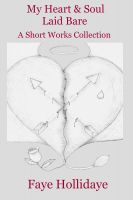 My Heart and Soul Laid Bare: A Short Works Collection
This collection includes poetry, fiction and nonfiction short stories, an essay, a few articles, and even an all-original minstrel song. Author Faye Hollidaye reveals dark crevices with a bright light and shares some fiction works that are sure to entertain.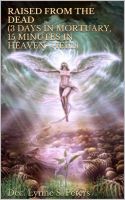 RAISED FROM THE DEAD (3Days in the Mortuary, 15 Minutes in Heaven-Hell)
The Book is more than powerful. It's a true story and very uplifting. Lots of people are skeptical about the issue about life after dead but this Book will utterly clear that thoughts. It's a very awakening and It will also challenge your faith to act upon God's word for your requests, no matter how it seems impossible in the physical sight.