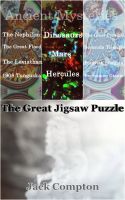 The Great Jigsaw Puzzle: Ancient Mysteries
To know all things of the past and present of creation, a person must have a knowledge base that imparts that knowledge. The time has come for some of these secrets to be revealed - the consistent theme of these revelations is that they must be properly fitted into the jigsaw puzzle of creation itself – the Great Jigsaw Puzzle.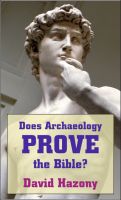 Does Archaeology Prove the Bible?
For a century, archaeological expeditions have backed up many of the stories presented in the Hebrew Bible (the Old Testament). In recent years, however, a new generation of scholars has emerged claiming that the Bible is mostly a myth -- and that archaeology doesn't prove a thing. In this 2003 essay, author David Hazony shows the hidden assumptions in this high-stakes game.