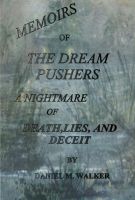 The Dream Pushers: A Nightmare of Death, Lies,and Deceit
Rags Anderson was one of the six million who faithfully obeyed the teachings of Jehovah's Witnesses until the day he opened his son's history book and discovered a contradiction between world history and a Jehovah's Witness core religious teaching. Who had the most to lose,his religion, or academia? The answers is a tangled mass of deaths,lies,and deceit that will haunt him forever.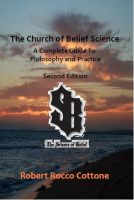 The Church of Belief Science: A Complete Guide to Philosophy and Practice
This book provides a summary of the philosophy and practice of Belief Science, the religion of the future. The Church of Belief Science is established on postmodern philosophy--where faith is housed in relationship systems. Readers will learn postmodern tenets as applied to religion. Church Canons, doctrine, and specific practices are outlined and defined. Church ceremonies are also described.