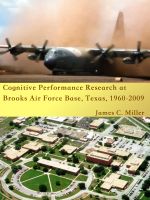 Cognitive Performance Research at Brooks Air Force Base, Texas, 1960-2009
One of the aeromedical research groups at Brooks Air Force Base, Texas, focused on human cognitive performance. This historical review summarizes the work of that group from its founding through its closing, including biographies of scientists who influenced the group, the devices and techniques used by the group, and the group's scientific contributions.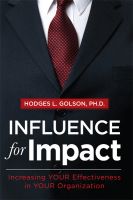 Influence for Impact
Everything you do in an organization is about getting results. And the real measure of success in an organization is how well you achieve results. To do so, you must be able to influence others. This book provides insights and suggestions from almost a century of psychological research and from a long career as a consultant and trusted advisor to business executives.