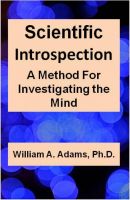 Scientific Introspection: A Method For Investigating the Mind
Scientific Introspection calls for psychologists to use introspection to investigate the mind. What researchers do now is study the brain and behavior then try to guess what the mind must be like. But why guess? We have the ability to look directly into our minds. Scientific Introspection is an adjunct to traditional cognitive psychology, an investigative tool to discover how the mind works.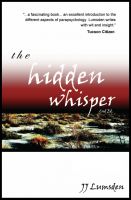 The Hidden Whisper
Written by real life Experimental Parapsychologist: Dr. JJ Lumsden - The Hidden Whisper is the critically acclaimed mystery novel and popular science book rolled into one. Follow the exploits of fictional parapsychologist Luke Jackson as he investigates the cause of a poltergeist outbreak, and learn all about: ESP, Psychokinesis, Ghosts & Poltergeists, and more.